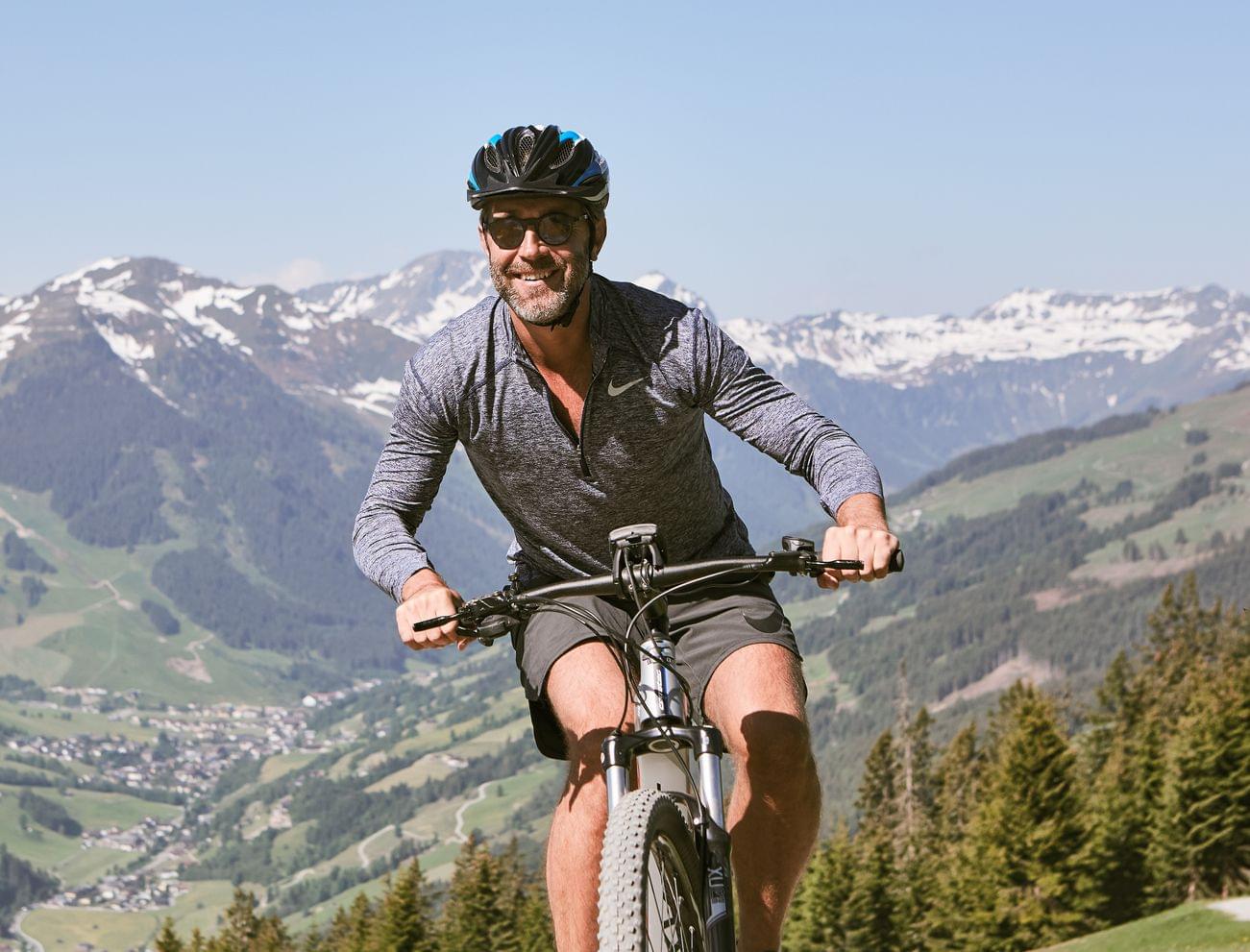 Varied e-bike and mountain bike vacation at the Hotel DAS NEUHAUS
E-bike and mountain bike vacations at Hotel DAS NEUHAUS in Saalbach Hinterglemm
Saalbach Hinterglemm is considered a real biking hotspot. Around 400 km of mountain bike trails, which are of course also available to e-bikers without restrictions, and more than 40 huts with traditional delicacies make the region the perfect destination for e-bikers and mountain bikers. Numerous signposted routes offer the opportunity to explore the mountain world and enjoy the landscape to the full.
Benefit from the Hotel DAS NEUHAUS Bike advantages:
Video monitored & lockable room for bikes
Own room for repairs
Own washing area, so you can bring your bike back to shine
Guided bike tours with guides
Fitness breakfast in the morning
E-bike and mountain bike rental at special rates from our partner Bründl Sports
Tour map with descriptions and the best tour tips from Saalbach's bikers
On the day of departure: shower possibility & luggage storage

So you are well prepared for a bike vacation in Saalbach!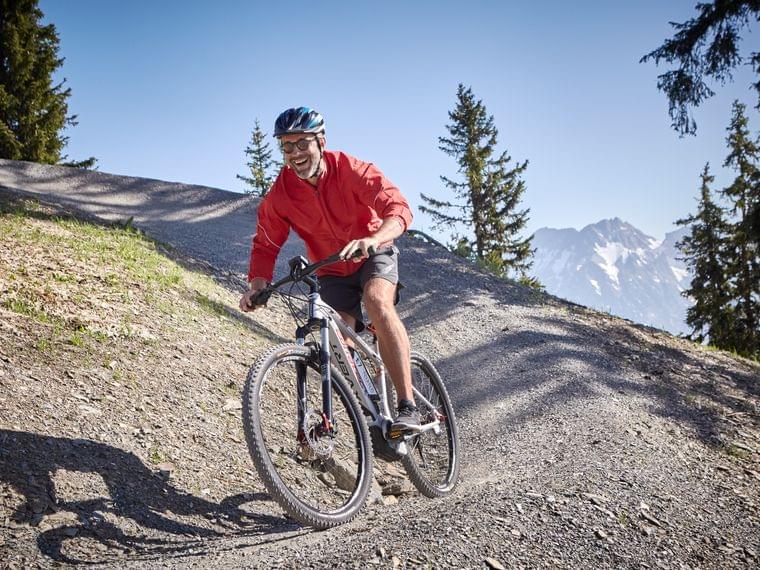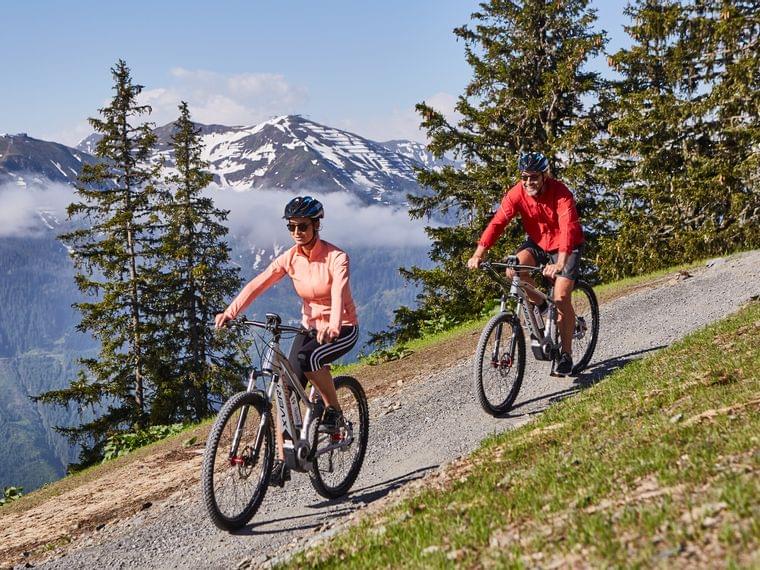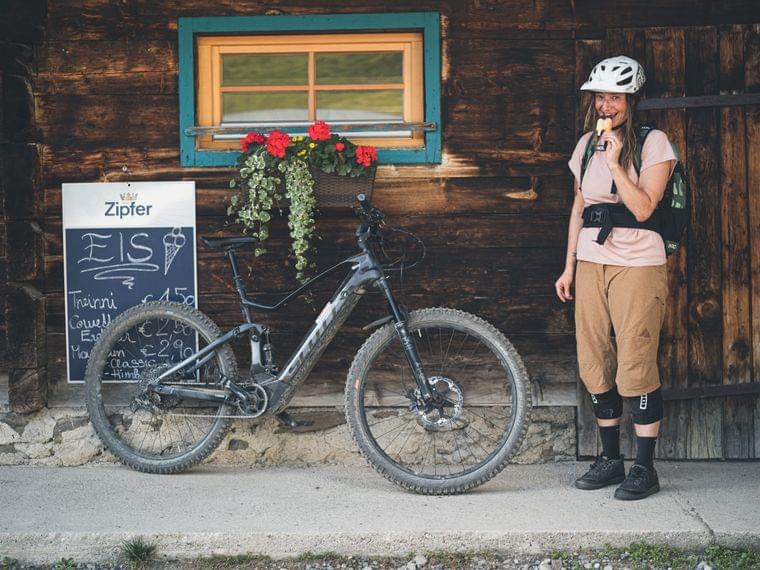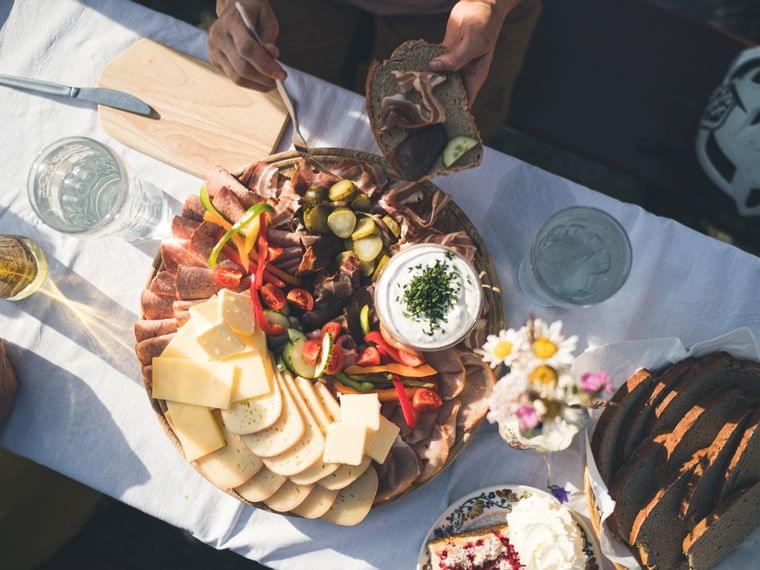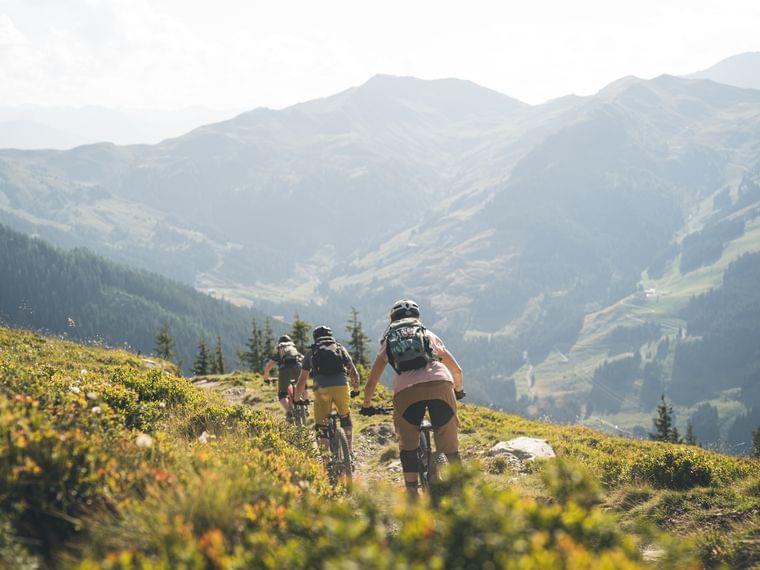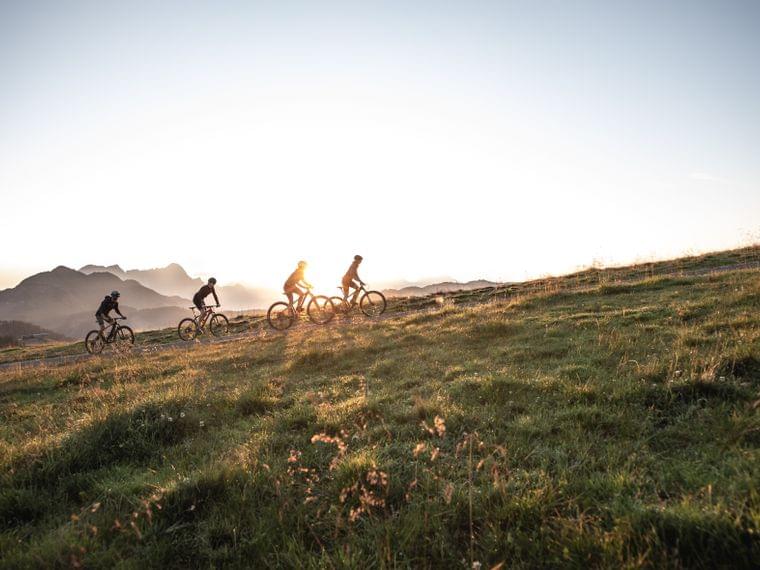 Mountainbike Vacation in Saalbach
Pack your loved ones and off you go to Saalbach. A vacation at Hotel DAS NEUHAUS brings you to the heart of the huge Bike-Circus Saalbach Hinterglemm. Unbelievable 250 km of mountain bike trails with various tours, lines, technique courses, camps & courses for every age and skill level characterize Saalbach Hinterglemm as a true mountain biking region.
No matter if you are a cross-country pro, a summit climber or a MTB beginner - in Saalbach everyone will find the right route. All tours are divided into different levels of difficulty. So you will find the right trail or course for you in no time.
Our tip: If you want to avoid difficult ascents, just take one of the summer mountain railroads. They will take you to the starting point of the desired trail in no time at all.
With pleasure again!
Nice, familiar, centrally located hotel with great wellness area and very tasty food. Great is also the Joker Card, which allows free access to all mountain railroads and other attractions.
E-bike vacation in the province of Salzburg
All those who want to take a leisurely bike tour are in good hands on the 23 km long Glemmtal Cycle Path and on the supra-regional Tauern Cycle Path. Those who want to take their e-bike for a longer tour in the mountains should take along an exchangeable battery and their own charging cable. This way you can easily charge the battery at one of the many e-bike charging stations at the huts.
Our tip: Leisurely bike tour from Hinterglemm to Viehhofen. You can start your bike trip directly at the hotel DAS NEUHAUS. On the 12.6 km long route to Viehhofen you ride comfortably along the Saalach river. The moderate incline on the way back is easily manageable by bike.