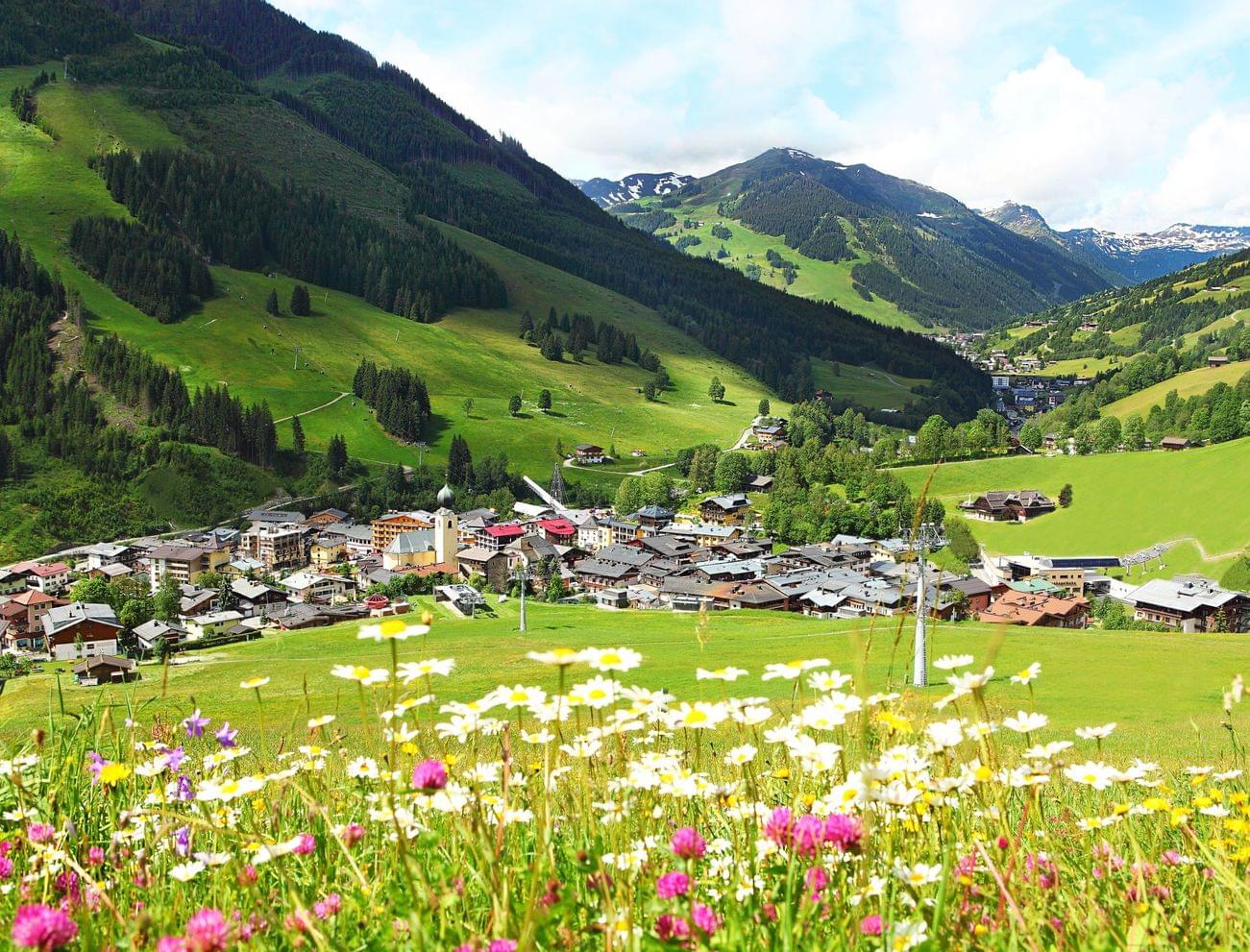 Enjoy & relax
Hotel in the center
of Saalbach-Hinterglemm
Even on vacation there are so-called "triple A" locations. We are talking about the location with direct access to the ski area. The location directly in the center of Saalbach Hinterglemm. And the location directly at the source of indulgence. At DAS NEUHAUS we add another "A". For the location directly in the Alps with top transport connections.
Top location: direct access to the ski area
Arrive, unwind, recharge and take off. Meanwhile the car has a break as well. The Bernkogelbahn as well as the Kohlmaisbahn are within 5 min. walking distance - and so is the entrance to the Skicircus Saalbach Hinterglemm Leogang Fieberbrunn! The hotel's own new ski cellar with ski boot warmer and electronic ticket service is also available as an additional comfort service! Out of the hotel door and into the skiing fun.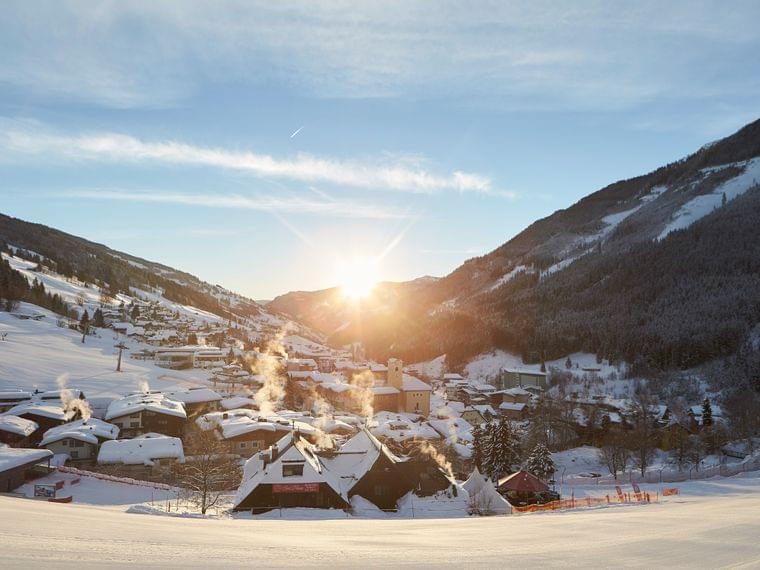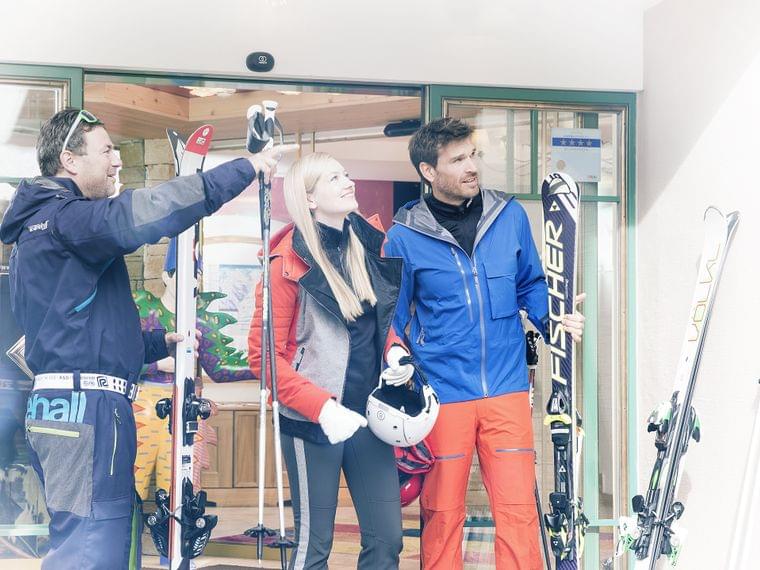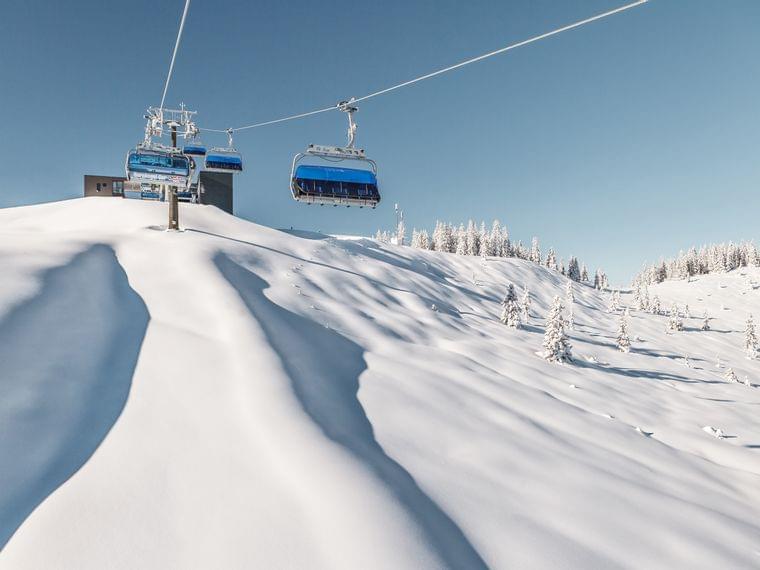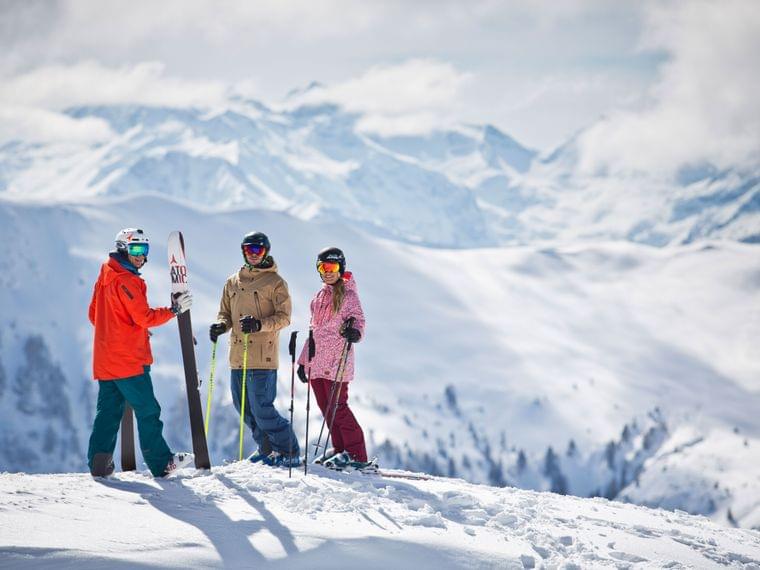 Top location: Directly in the center of Saalbach Hinterglemm
Everything your shopping heart desires, as well as your apres-ski heart or your party heart - you will find in the DAS NEUHAUS at your doorstep. Due to the location directly in the center, everything is within walking distance, and you are in the middle of it instead of just being there!
Vacation also means to treat yourself to something special. If you are looking for a little style refreshment, this is the right place for you. At the Steger, it's all about making sure your outfit is not only en vogue, but above all a joy to wear. Must haves become must smiles, and It-pieces quickly become favorites. Enjoy browsing through the large selection from Wool jackets to Street Wear and sports fashion to Pret-a-Porter.
Top location: Straight into the pleasure.
Feelings of indulgence, relaxation, and everything else you need to unwind: At DAS NEUHAUS you can now expect not only 1500 m² of pure wellness, but also the finest culinary delights from the time you wake up to dinner. A bar that leaves nothing to be desired and wonderful rooms and suites with refined comfort and a view of the surrounding mountains. Give free rein to your vacation feelings!
Top location: Directly in the Alps with perfect transport connections
Get off the highway and into the Alps! In the heart of the Alps, Saalbach-Hinterglemm is located near the Tauern freeway, perfectly accessible from Germany as well as from all over Austria. Only one hour from Salzburg airport, 2 hours from Innsbruck and about 2.5 hours from the metropolis of Munich, Saalbach-Hinterglemm is not only ideal for an extensive winter vacation, but also quick & easy for a short powder trip in between!
Fast transfer from and to the airport (for a fee)
Parking service for the hotel's own underground car park with direct access to the hotel
Video-monitored free parking 200 m from the hotel
Luggage service